Your Are Magical Greeting Card
Open media in modal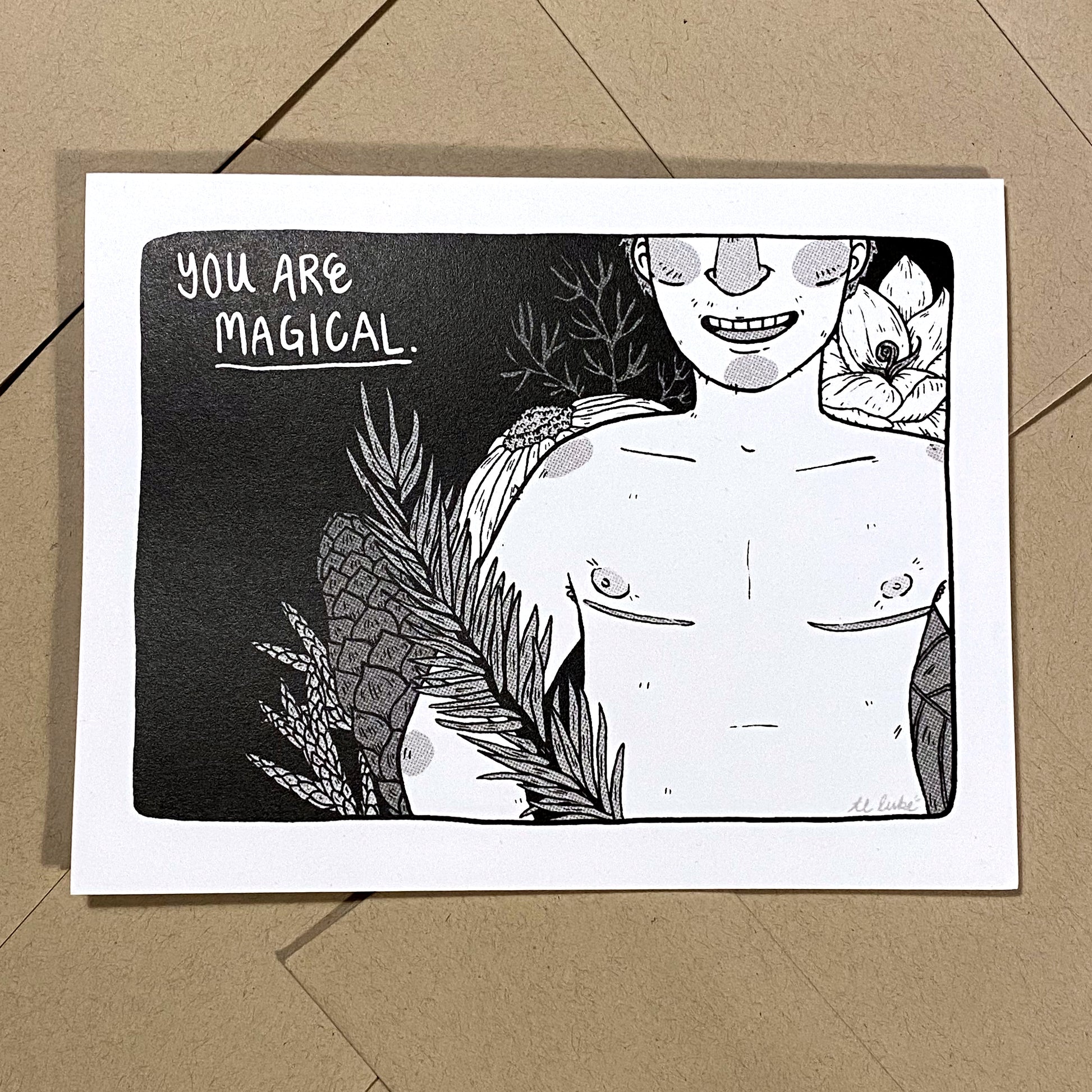 Open media in modal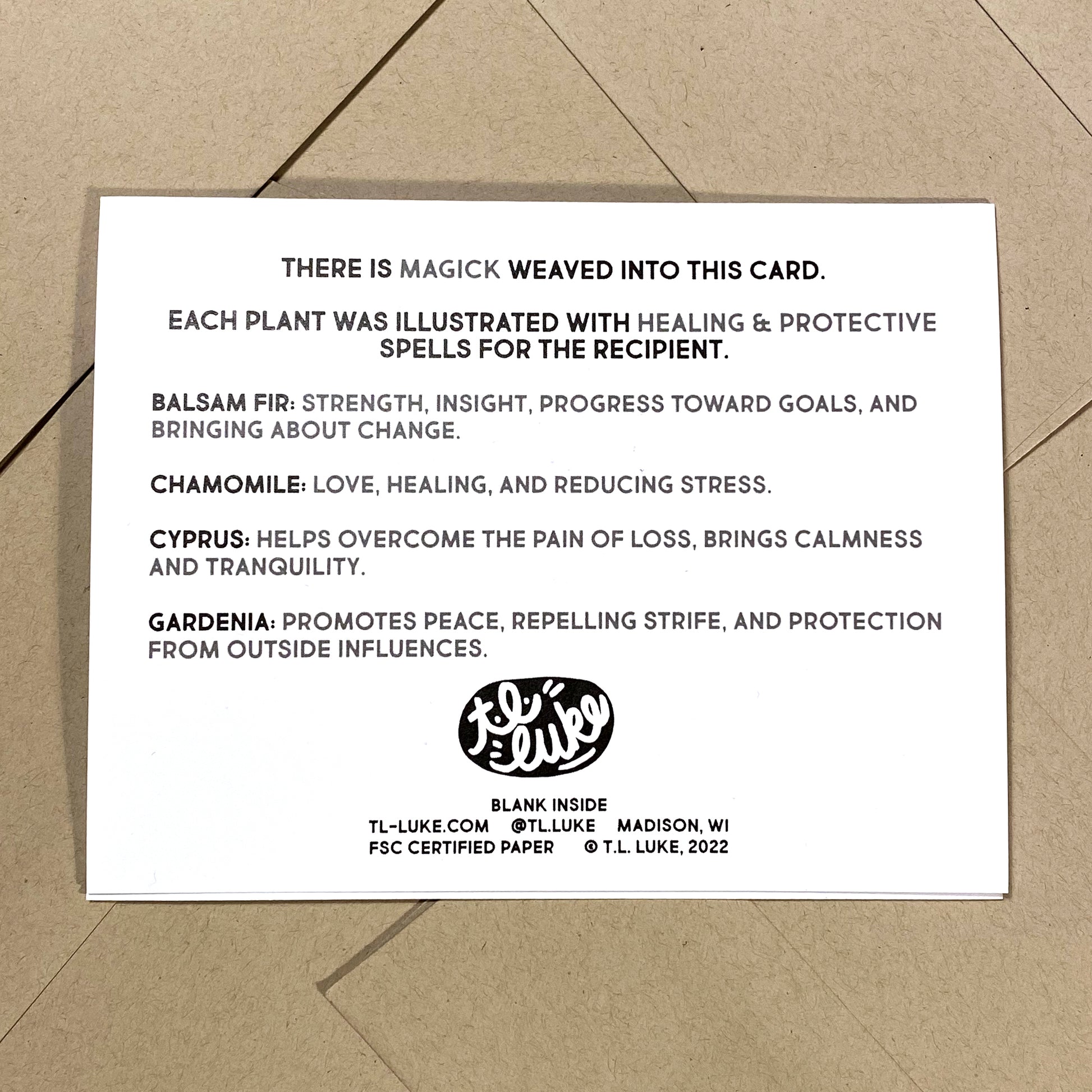 Open media in modal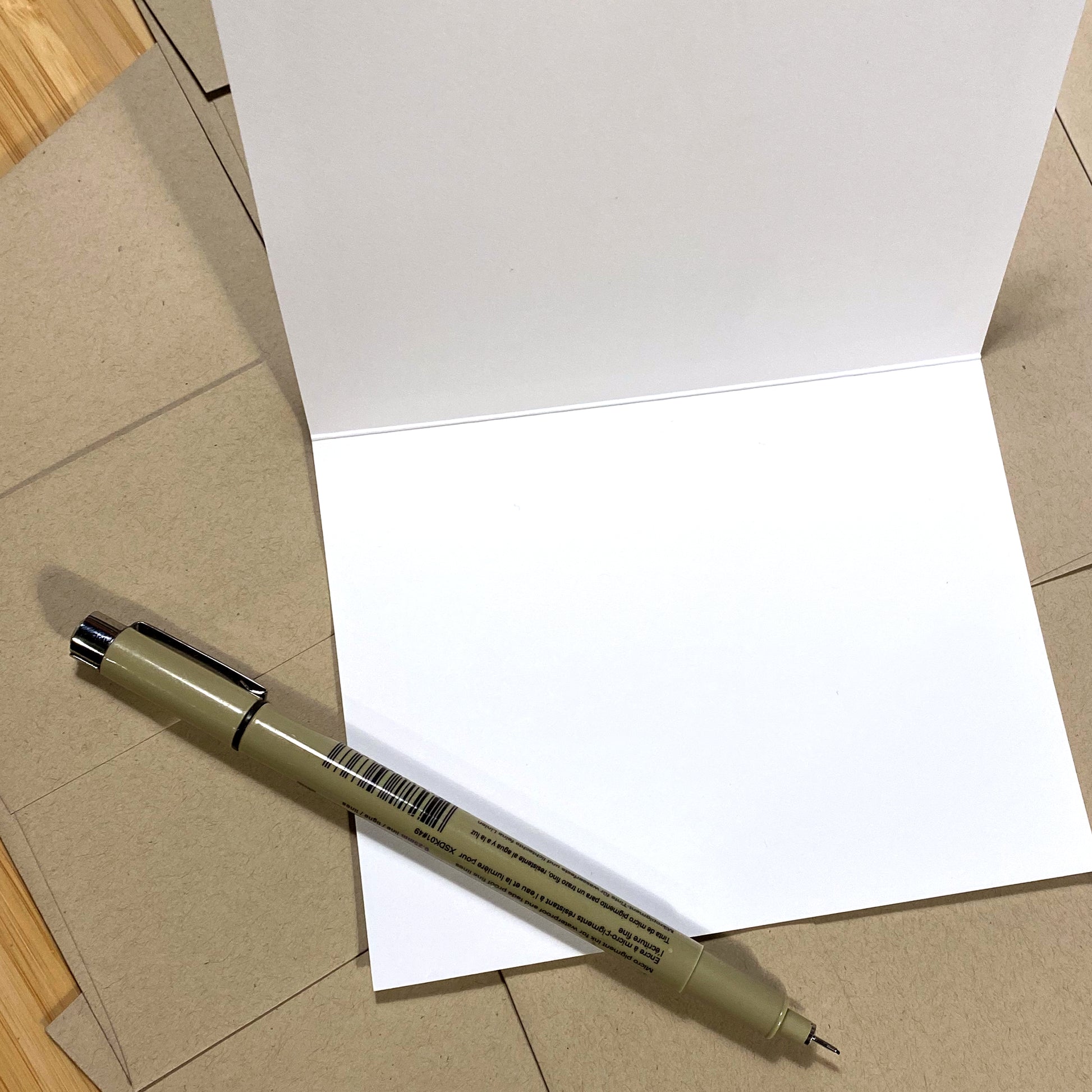 Open media in modal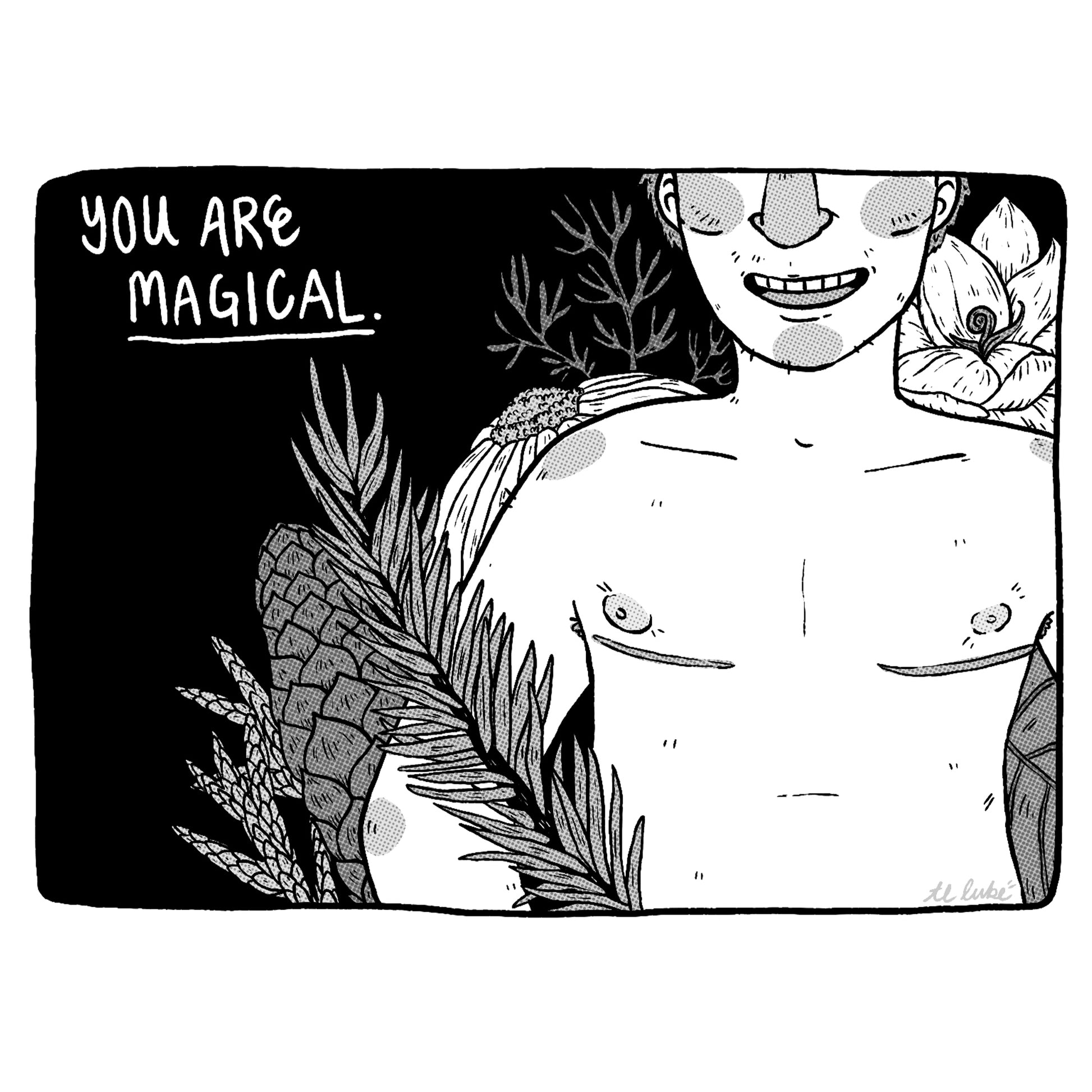 Open media in modal
Your Are Magical Greeting Card
Trans Rights Are Human Rights!

Sometimes you just need a versatile and magical card for the trans folx in your life! Congrats on your top surgery, happy coming out, I love you, here's community aid in the form of money—these are all great occasions to celebrate your trans friends and family! 
Made with Magick
Each plant in the background of this illustration was drawn while weaving protective and healing magicks into the lines, simply as a way to manifest good intentions for the recipient. Here is the meaning behind each plant, which you can collect for your own altars and spells: 

Balsam Fir. Strength, insight, progress towards goals, and bringing about change (like top surgery, changing your name, and all the changes that come with transitioning).

Chamomile. Love, healing, and reducing stress.

Tip: Brew for yourself as a tea!

Cypress. Helps overcome the pain of loss (top surgery, dead names, lost family members that won't grow with you, etc), brings calmness and tranquility.
Gardenia. Promotes peace, repelling strife (fuck TERFs) and protection from outside influences (anti-trans politics, rhetoric, etc).
Resource:
A Complete List of Herbs and Their Magickal Uses
Specifics
4.25 x 5.5 inches (Standard Size)

Heavy Card Stock (Plain)

Single-Fold Greeting Card

Landscape Orientation (opens upward instead of opening to the left)

Blank Inside

1 "Kraft" Envelope (Included)