Date Night (420) Greeting Card
Open media in modal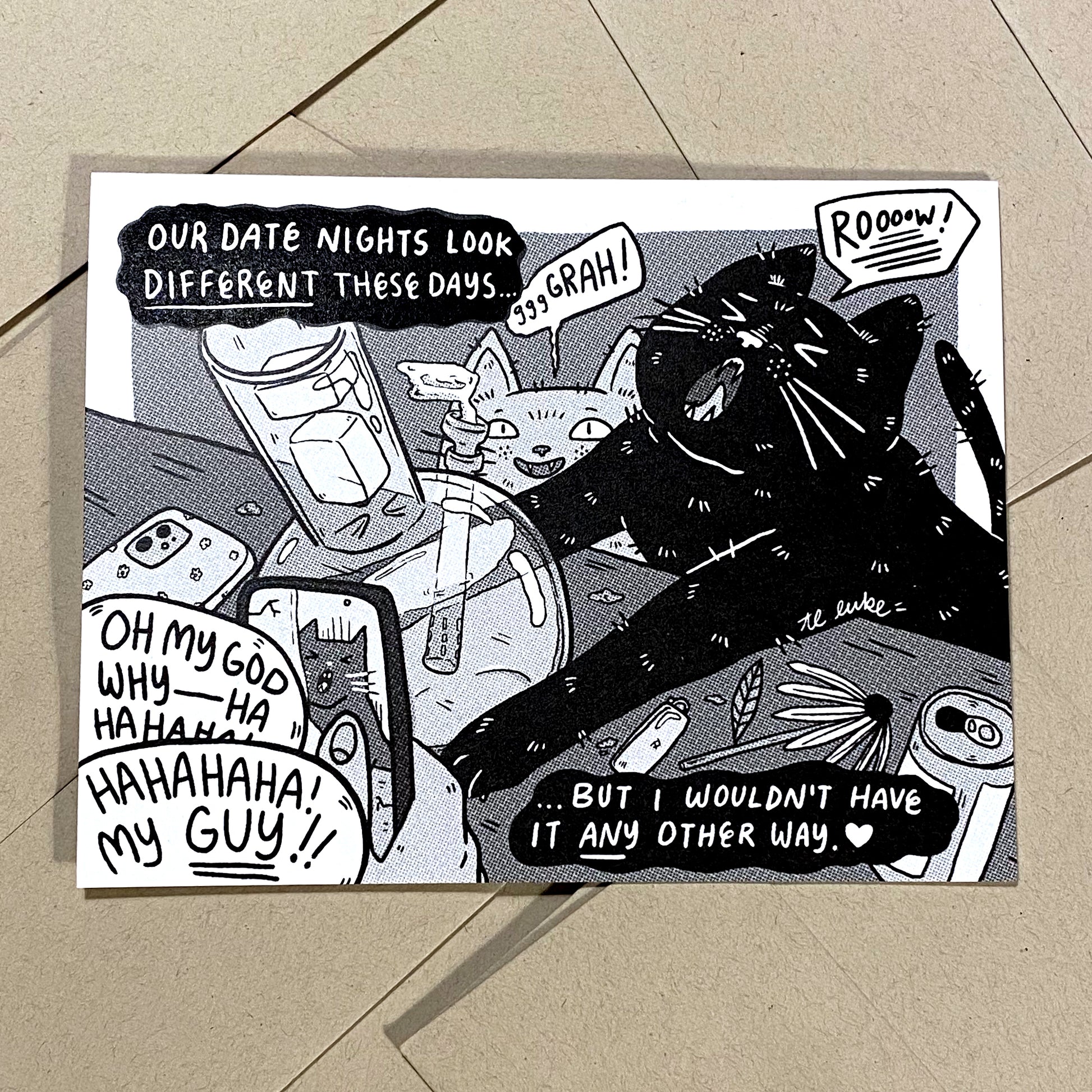 Open media in modal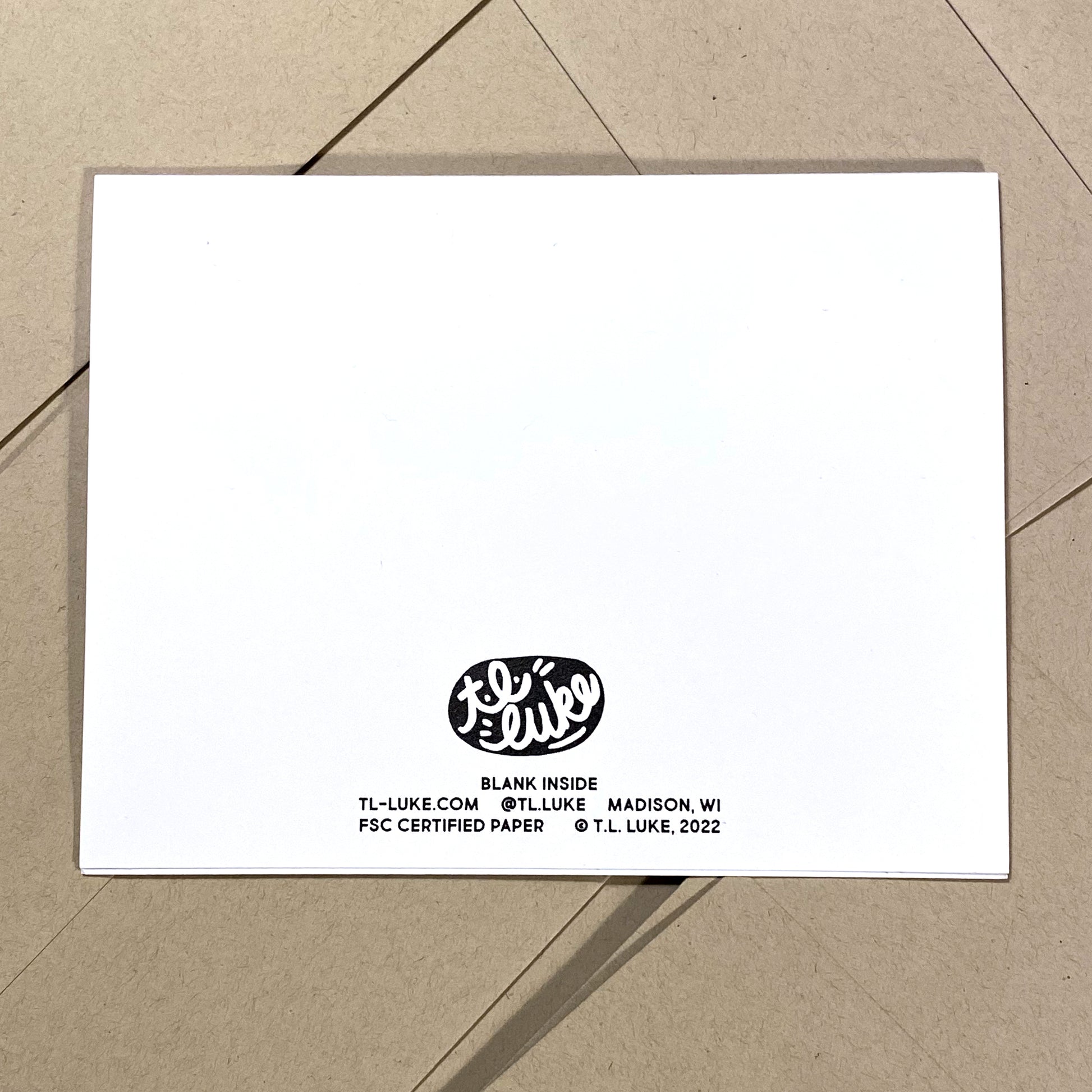 Open media in modal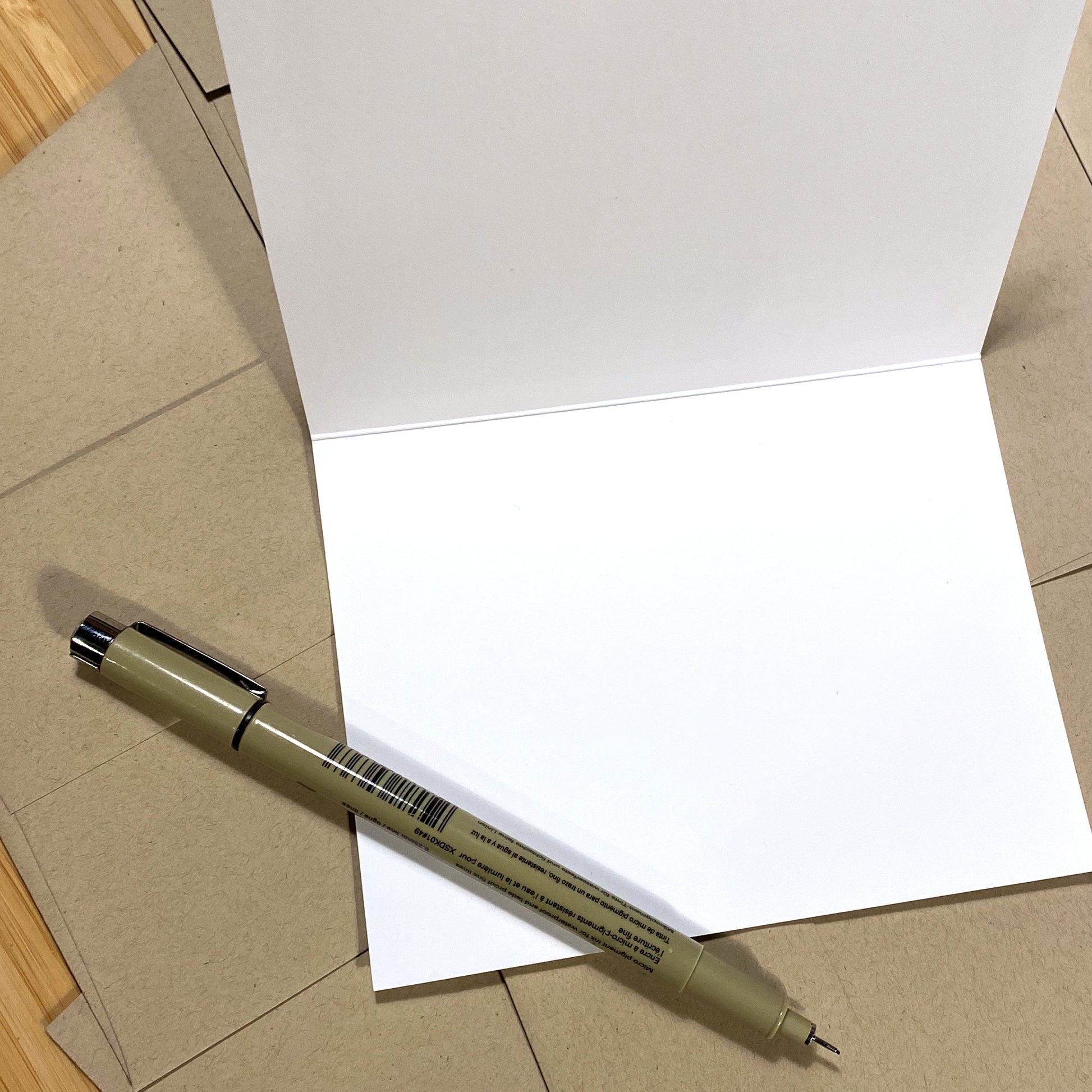 Open media in modal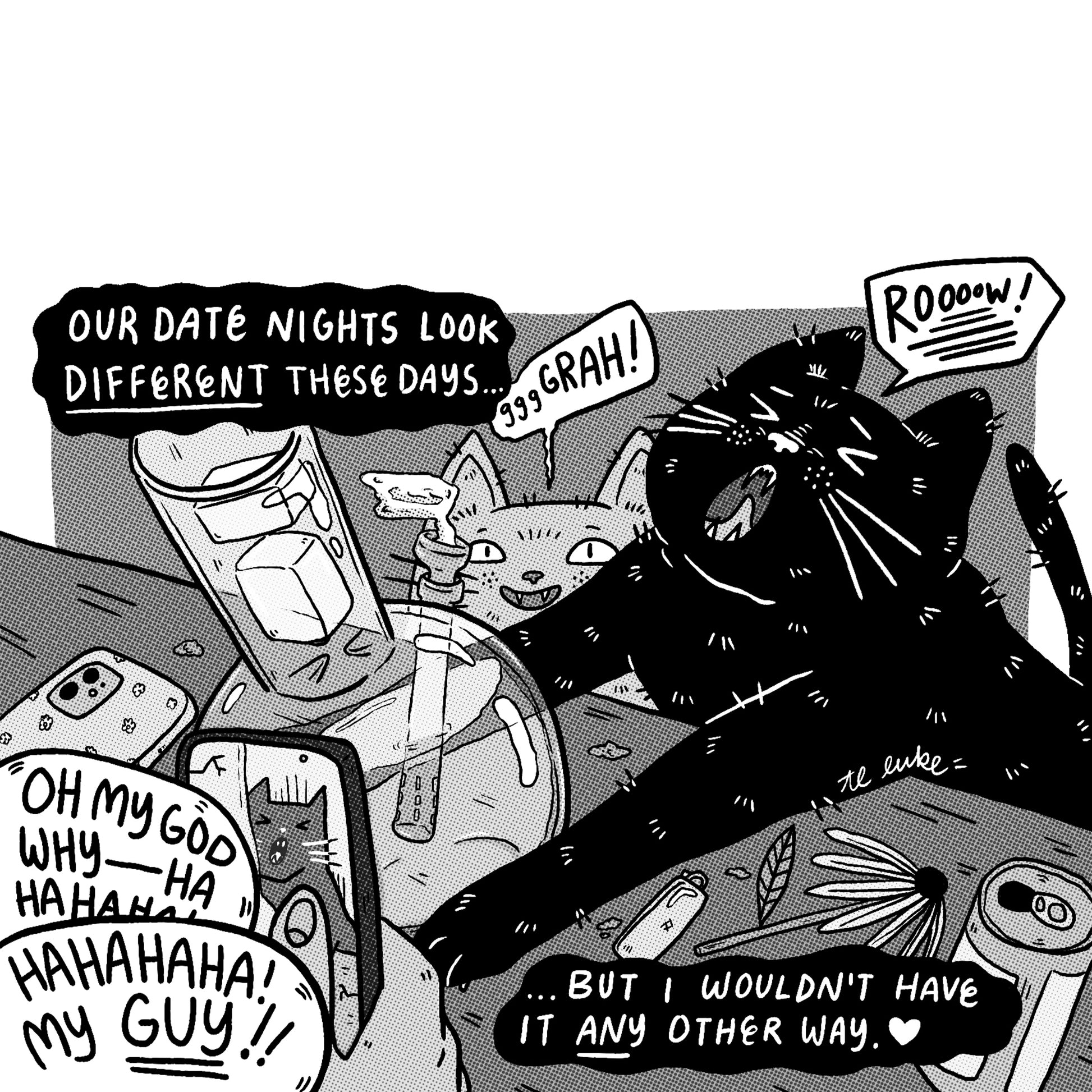 Date Night (420) Greeting Card
Pandemic Date Nights
I don't know about you, but date nights have looked very different since the pandemic started in 2020. Now, it's pretty typical to stay at home, get stoned, and hang out with our naughty animals! And, not gonna lie, I'm kind of okay with it! Being home with my partner allows for heightened goofiness and reflecting on how great our chosen family really is; and thus this card idea came about!
This card is perfect for Valentine's Day, anniversaries, or any time you feel like celebrating your partner during this dystopian age! 
420 & Last Prisoner Project
15% of all 420 merchandise sales will be donated to the Last Prisoner Project, a non-profit organization dedicated to cannabis criminal justice reform, including partnering with the Association of Criminal Defense Lawyers to launch the Cannabis Justice Initiative which is "[pursuing] multiple avenues of relief for those directly impacted by a cannabis conviction and its consequences through clemency, compassionate release, expungement, and reform." 
So, thank you for supporting healthy marijuana imagery, knocking down myths about weed, and supporting the Last Prisoner Project! Together, we can be the change that we want to see in the world! 
Helpful Resources:
ACLU - Marijuana Arrests by the Numbers - Helpful statistics showing the racism behind marijuana arrests (Black folx are 6x more likely to be arrested for marijuana possession in Wisconsin than white people.) 

LeafCann - Common Misconceptions About Cannabis - This is one of the better resources discussing the most lasting and damaging myths surrounding marijuana use (such as it causing brain damage and being a gateway drug) among other helpful tools. 
Forbes - More People Were Arrested For Cannabis [In 2019] Than For All Violent Crimes Put Together, According to FBI Data + The FBI Data - Here is a Forbes article that came out in 2020 detailing how common marijuana convictions stillare despite it becoming widely accepted, decriminalized, and legalized across the country. Also, the FBI's 2019 Crime Report for your reference!
Specifics
4.25 x 5.5 inches (Standard Size)

Heavy Card Stock (Plain)

Single-Fold Greeting Card

Landscape Orientation (opens upward instead of opening to the left)

Blank Inside

1 "Kraft" Envelope (Included)