Roll 20's Version 2.0 Postcard
Open media in modal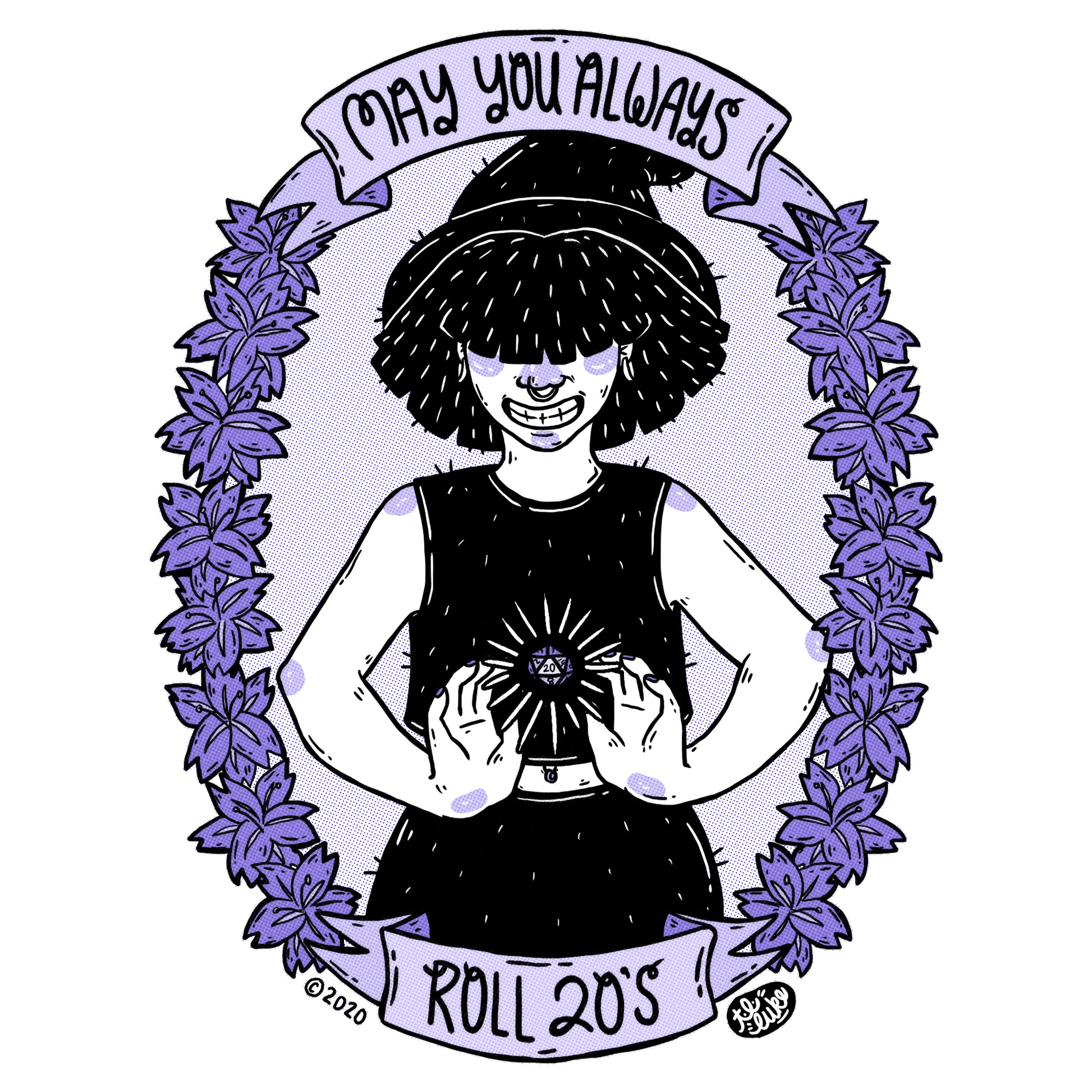 Roll 20's Version 2.0 Postcard
Naturally Gifted
May you roll natural 20's in all your D&D endeavors. Buy these prints for your entire party to ensure a successful campaign (but maybe don't gift one to your DM…>_>)
Version 1.0 was made in 2018 before I figured out my style, and yet still sold out! Version 2.0 was redrawn in 2020 as an art exercise and perfected in 2022 with more colors and pizazz! Now it's finally ready to show off its glow up while still being a wonderful lil' talisman for your campaigns!
Specifics
5x7 inches (Standard Size)

Heavy Card Stock (100% Recycled)

T.L. Luke is not responsible for any natural 1's rolled post-purchase of this print.