Ribbon Ritual Print & Postcard
Open media in modal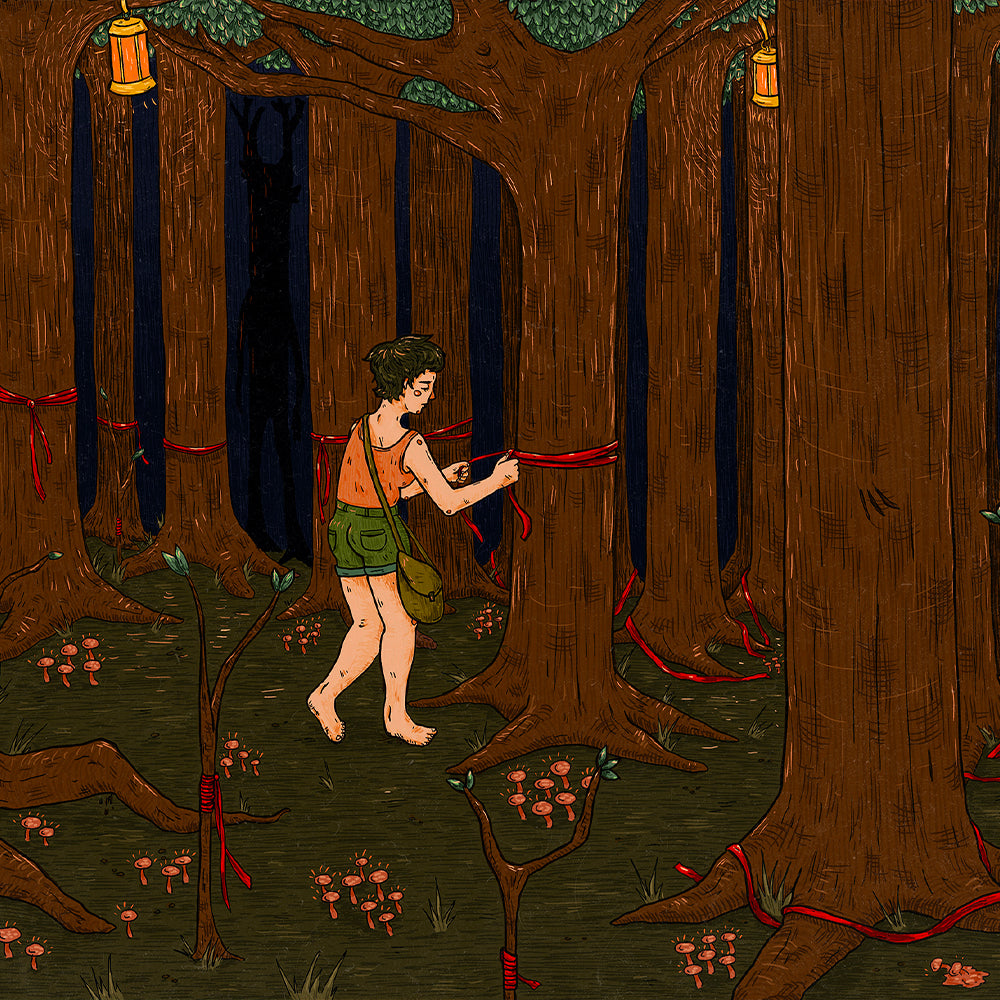 Open media in modal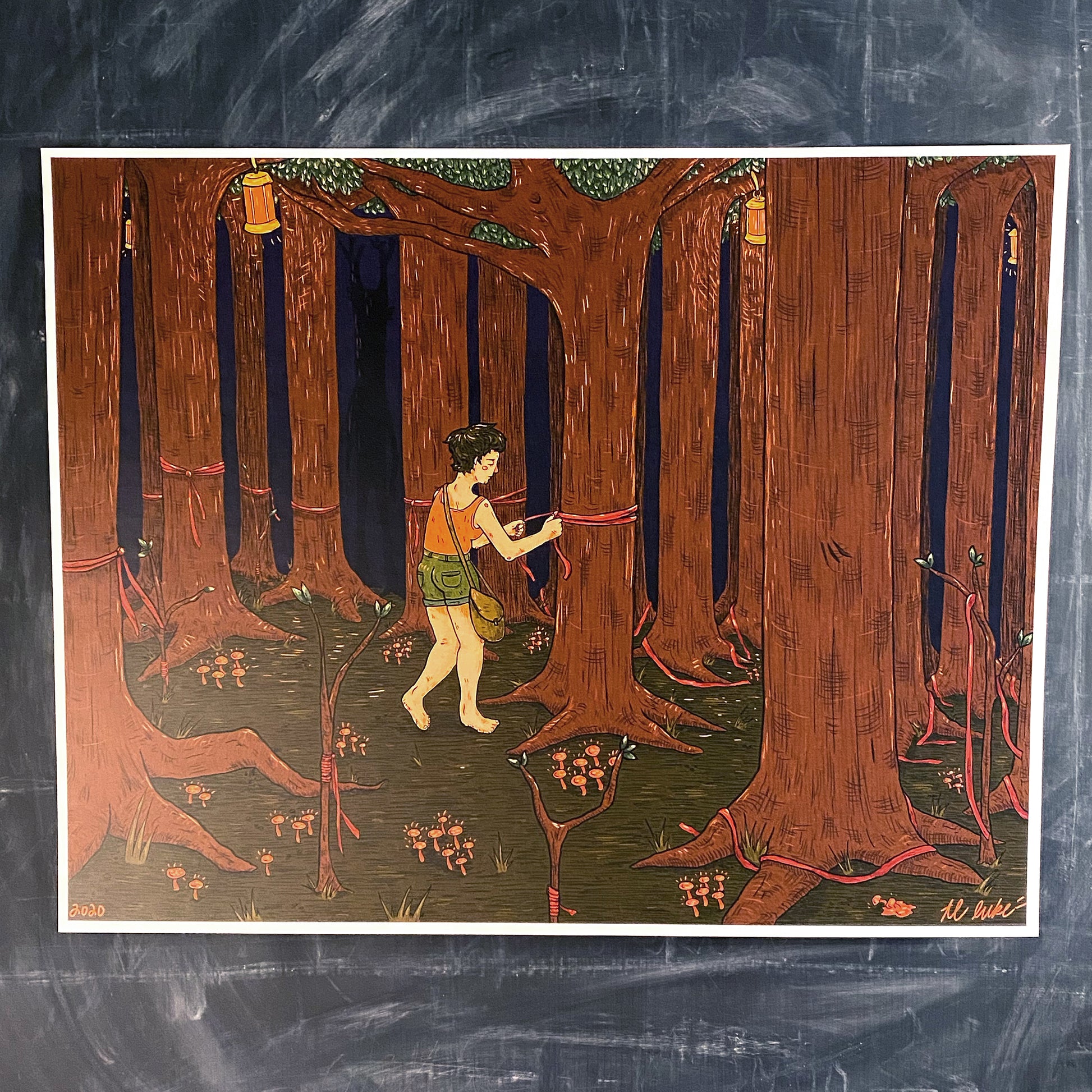 Open media in modal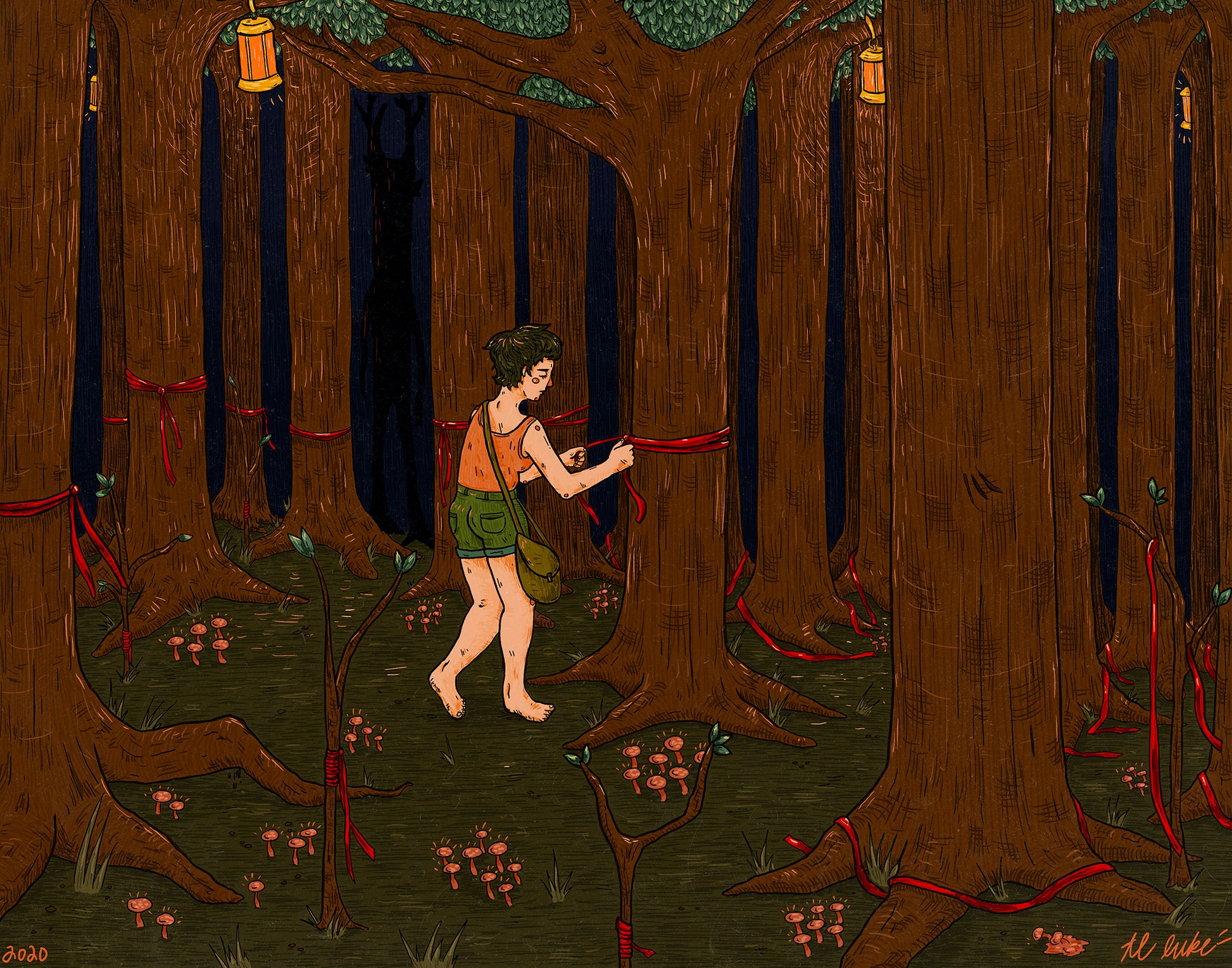 Ribbon Ritual Print & Postcard
Ribbon Rituals!
When I get depressed, it's often a result of taking on too many tasks and becoming overwhelmed with the workload I made for myself. I am the cause of my own downfall. Just like this girl, I find myself in a ritualistic cycle of repeating behaviors and trying to fix things that perhaps aren't as important as simply stopping and looking at the bigger picture. 
This girl doesn't need to be tying ribbons to trees like Sisyphus pushing the rock up the hill, doomed to repeat this unending chore. 
The creature in the background seems foreboding and scary (if you can spot it), but perhaps it is simply watching on, curious about the ribbons and the girl. Perhaps it is untying the ribbons just to see the girl, to keep her coming back, to keep it company. 
We all have rituals that may or may not actually help with our overall happiness, but instead simply distract us from what we really need to do. And, for this girl, that may look like getting the heck out of this forest and returning to her healthier habits. 
But...sometimes depression can be very inviting and very beautiful, in its own ways. The dark forest is, after all, very familiar. Sometimes tying ribbons is easier than the things we should be doing. That's the bittersweetness that I wanted to capture in this illustration.  It's ok to tie ribbons sometimes, but don't lose yourself in it forever. 
Specifics
14x11 inches (Standard Size) on 

Medium Letter Paper (Matte)
7x5 inches (Standard Size) on Heavy Card Stock (100% Recycled Paper)