Please Don't Touch Me Print & Postcard
Open media in modal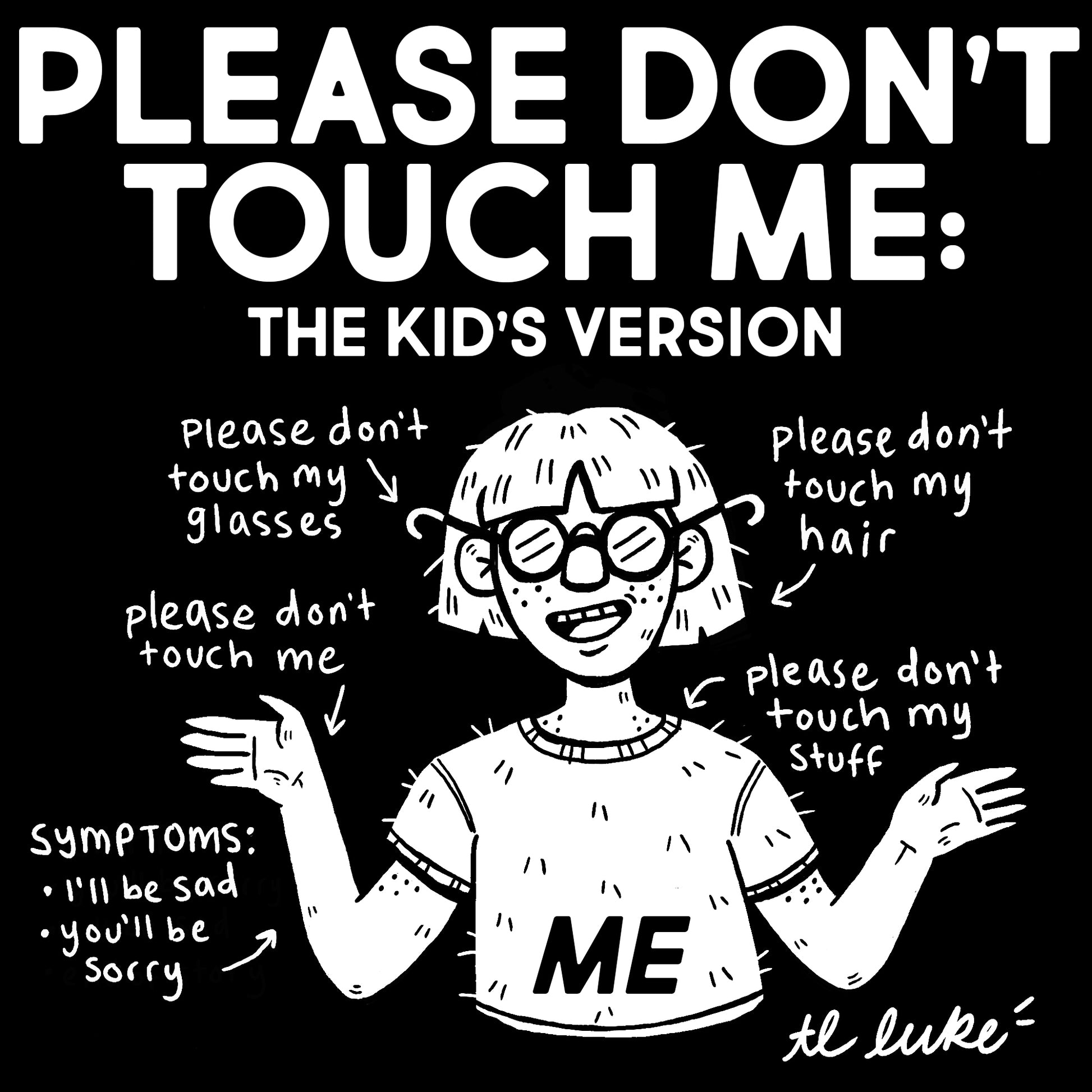 Open media in modal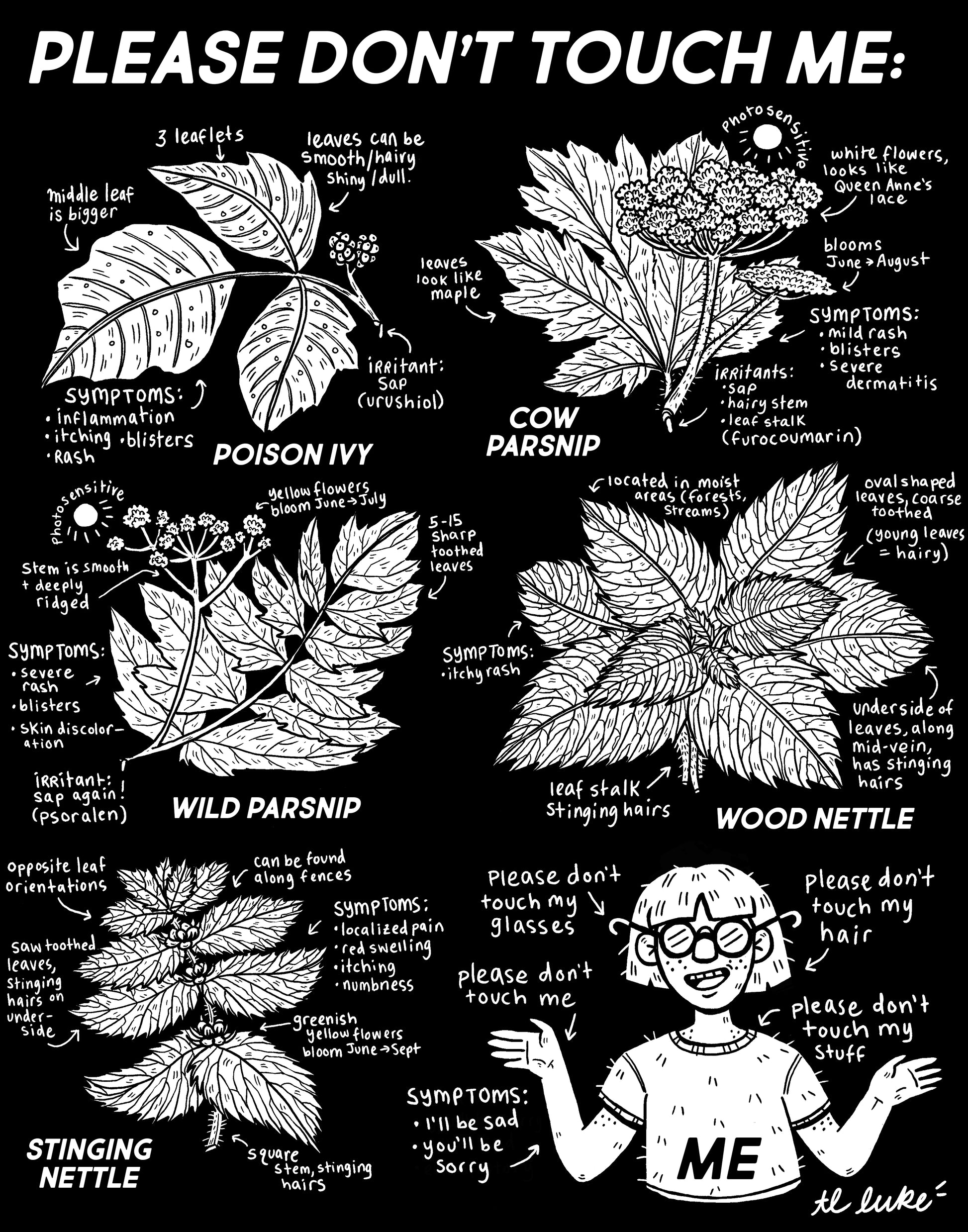 Please Don't Touch Me Print & Postcard
Please just don't!
This kid-sensitive-version of the "Don't Touch Me" print includes the same identification of 5 poisonous, Wisconsin-native plants, with an updated final image showing a young girl with lighter "please don't touch me" language.
This design came about when I was approached by my badass mom friend, Caroline, who suggested this would be a great opportunity to educate kiddos on boundaries. And she was frickin' right! So, if you're looking for a cool piece to put in your kid's room so they can identify poisonous plants and learn that saying "no" is perfectly acceptable, this is the print for you!

Specifics
11x14 inches (Standard Size) on Heavy

 Letter Paper (Matte)
5x7 inches (Standard Size) on Heavy Card Stock (100% Recycled Paper)
Can cause a mean paper cut to anyone who touches you!