Daddy's Pizza Boy Postcard
Open media in modal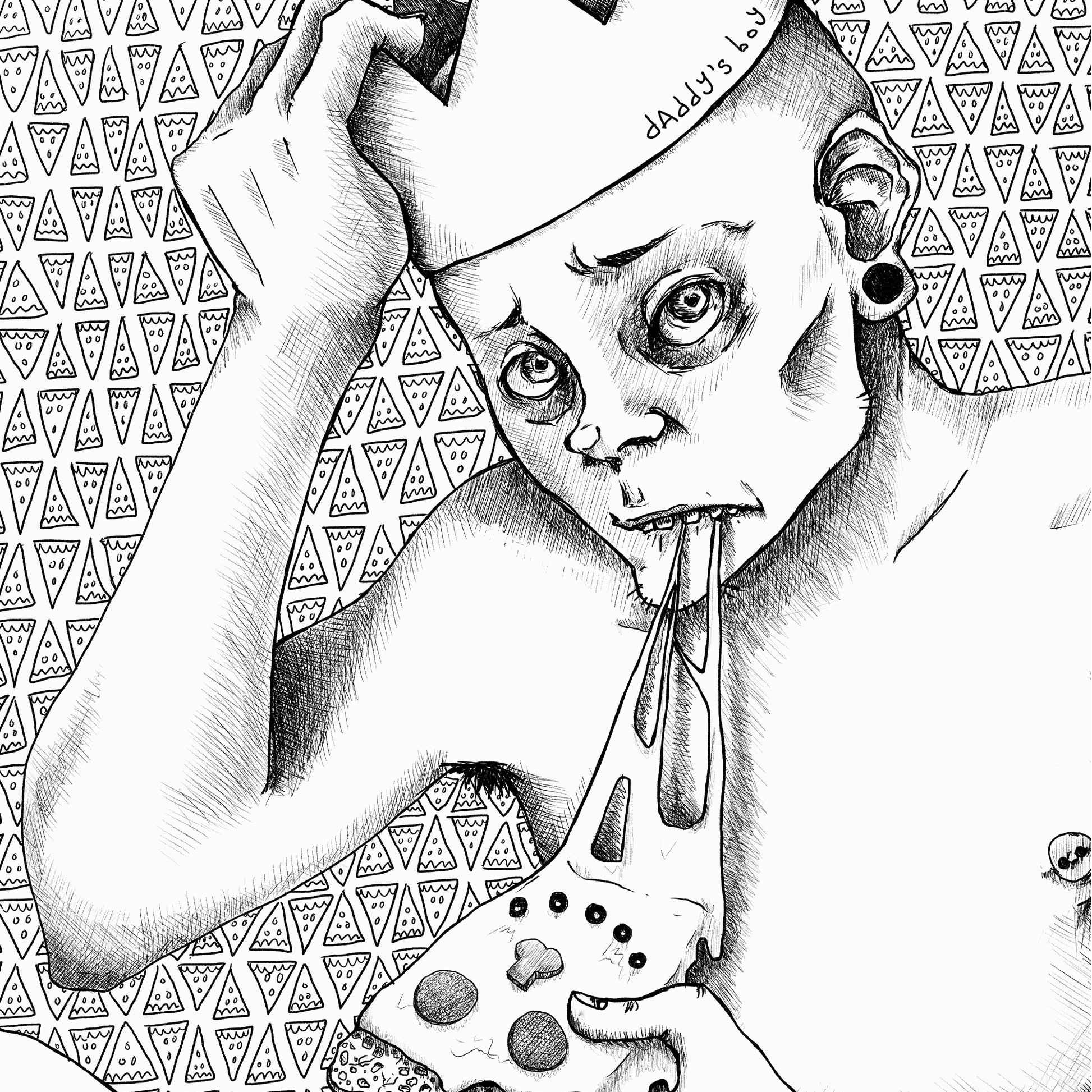 Open media in modal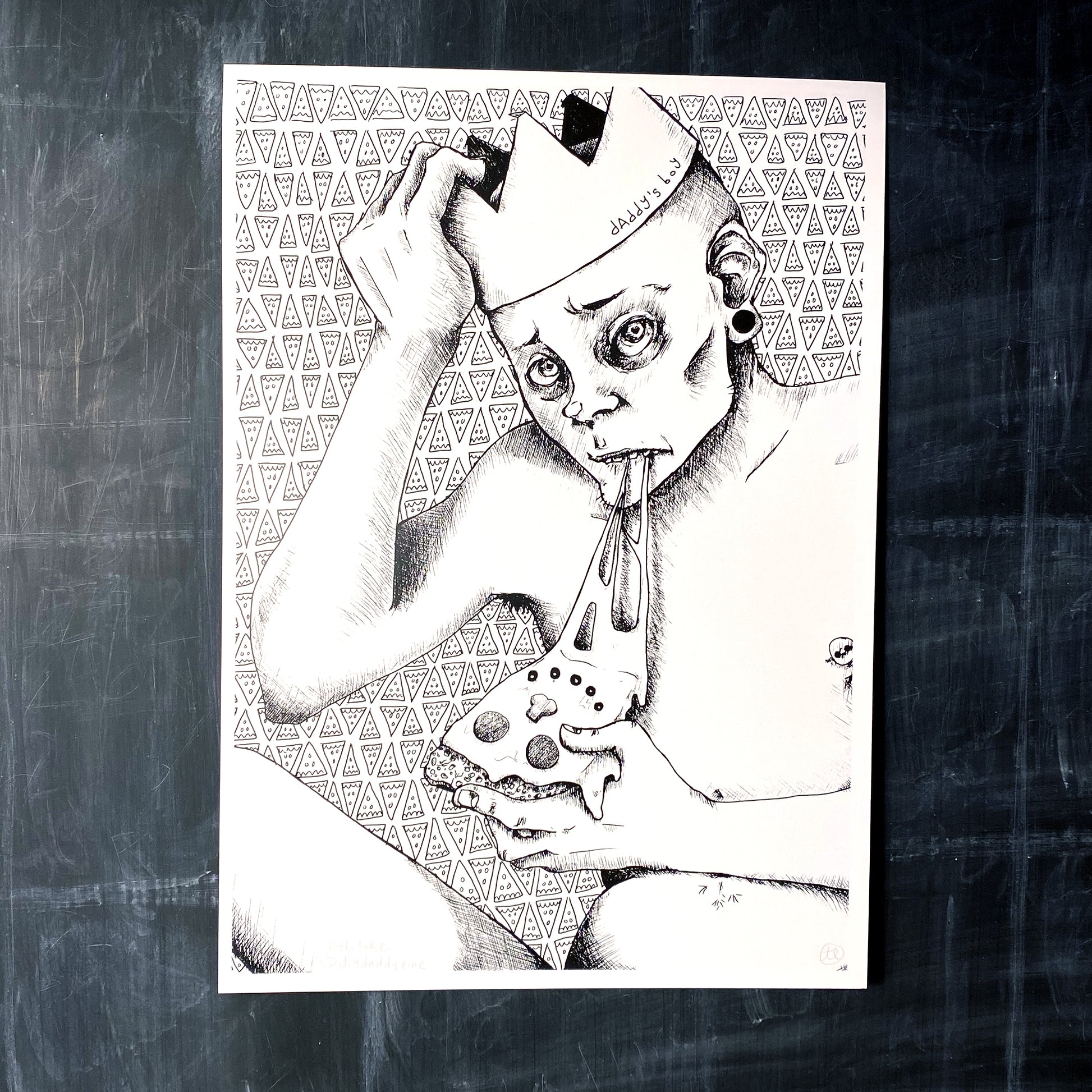 Daddy's Pizza Boy Postcard
Daddy's Pizza Boy
This was originally a submission for the January issue of DADDY zine in Madison, WI. By popular demand, it is now a greasy postcard you can send to your dad (or keep for yourself, if you are a dad).
Specifics
5x7 inches (Standard Size) 

Heavy Card Stock (Matte)

Comes with pizza grease stains, per request.