Fearless and Powerful Postcard
Open media in modal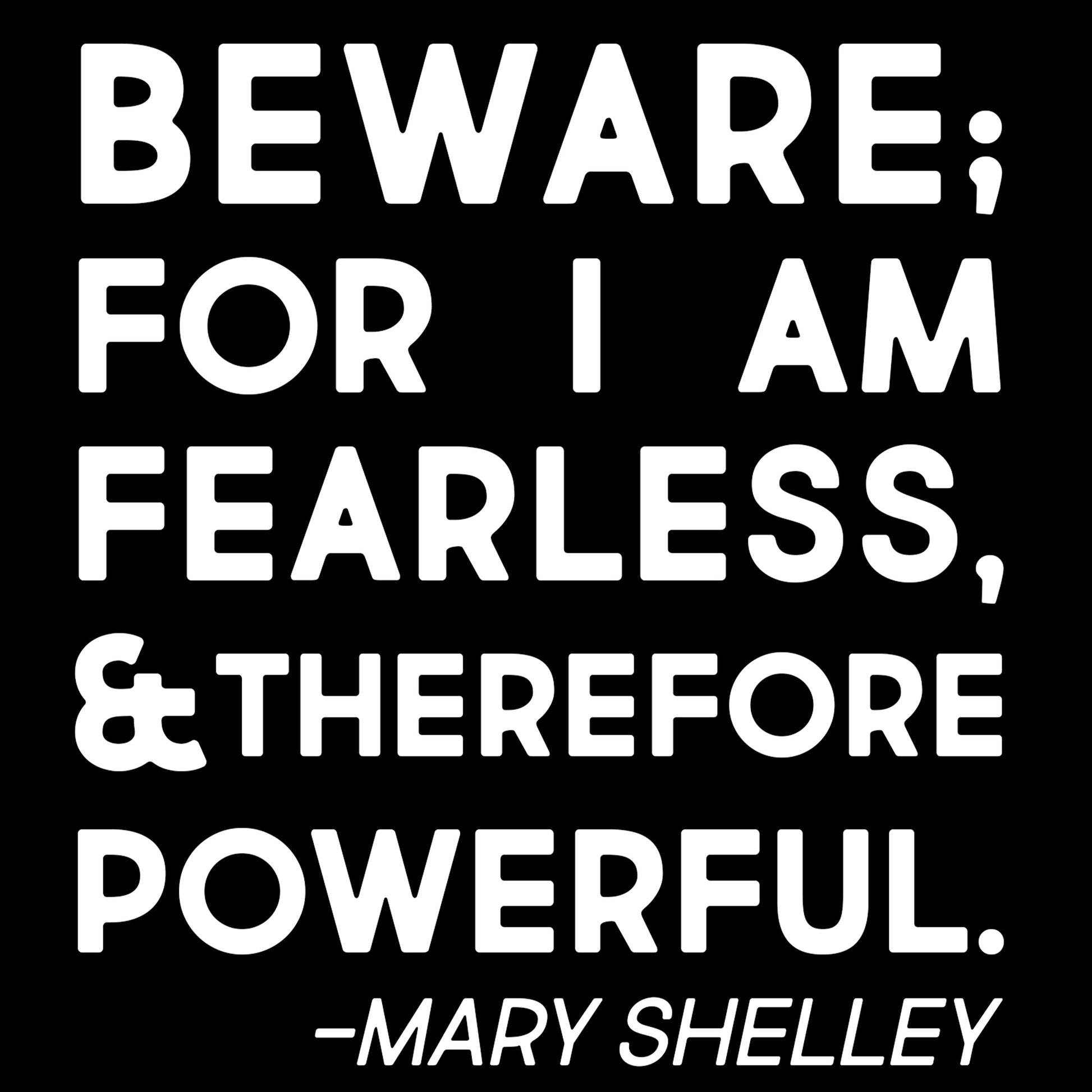 Open media in modal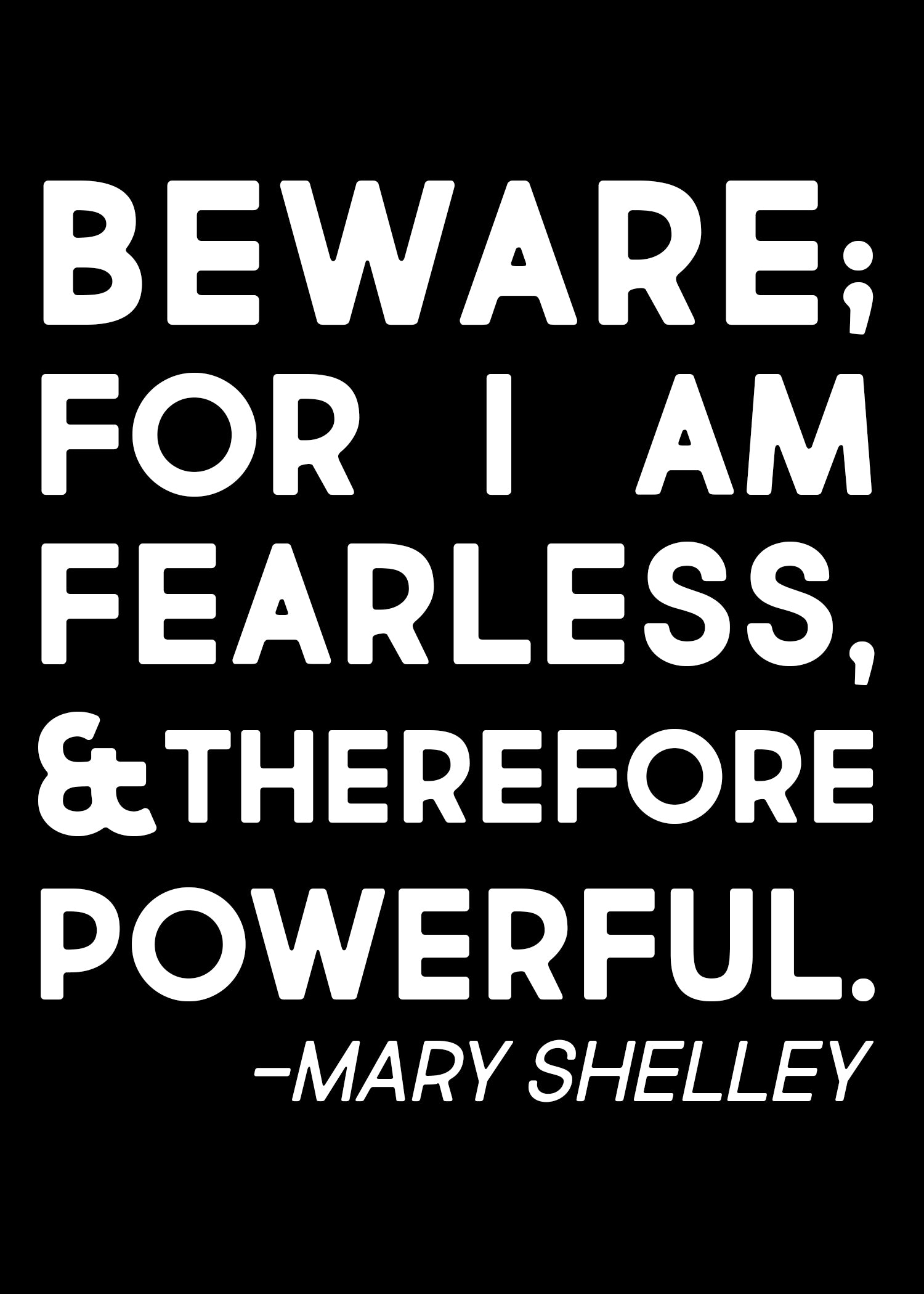 Fearless and Powerful Postcard
It's not a threat, it's a warning.
Frankenstein by Mary Shelley is easily my favorite classic of all time as it has one of my favorite characters of all time, Dr. Frankenstein's Creature. He has many beautiful, heart wrenching, and inspiring quotes throughout the book, but the one that stands out to me is "Beware; for I am fearless, and therefore powerful." This is spoken as a warning to his abuser and creator; I am not afraid of you anymore, do not make me show you my strength.

This postcard is a perfect statement piece and reminder that we are capable of great power despite great hardship, and I hope it resonates with you as it has with me!
Specifics
5x7 inches (Standard Size) 

Heavy Card Stock (100% Recycled)

Inspirational vibes and a daily reminder that women created Sci-Fi!