Enjoy the View Print & Postcard
Open media in modal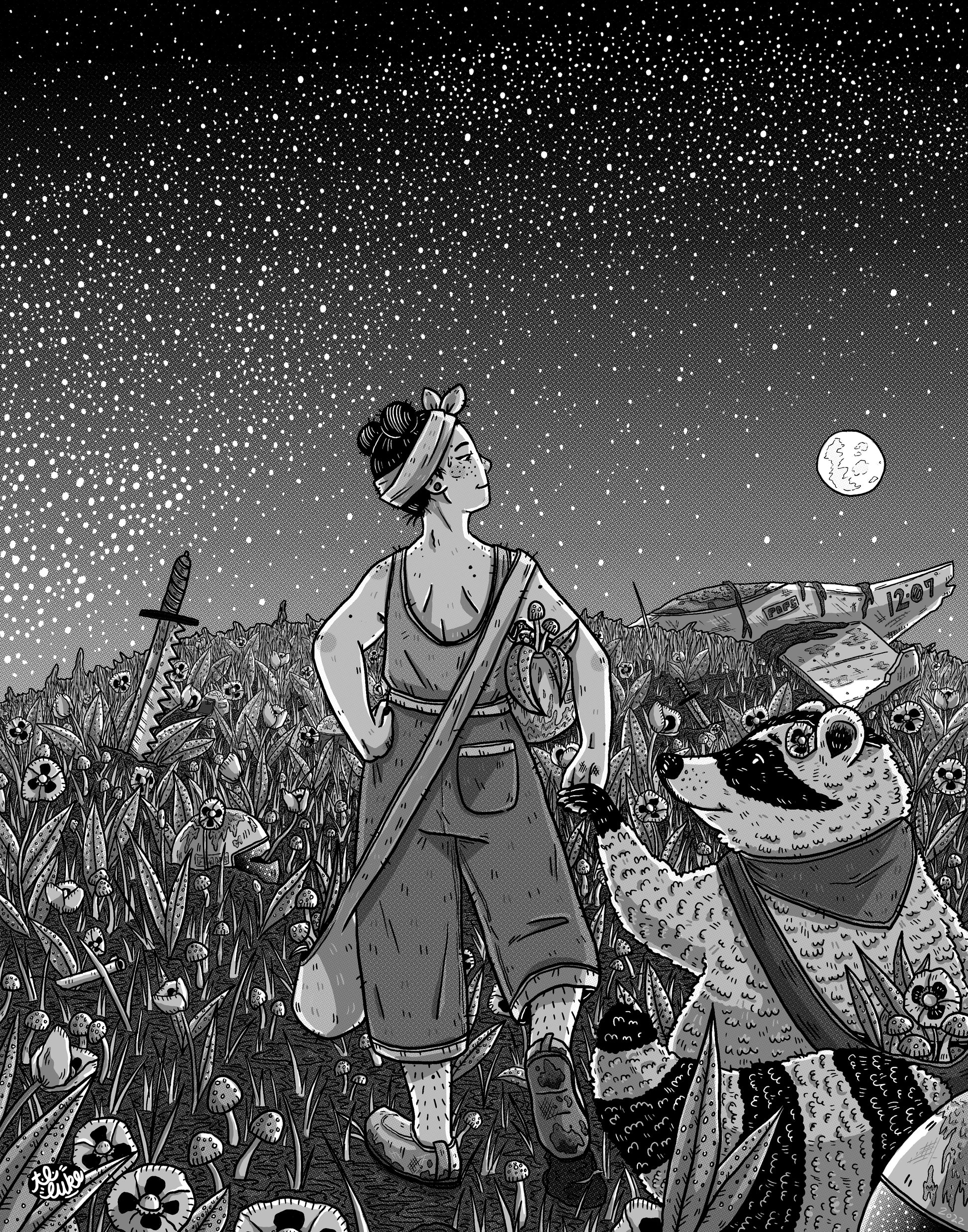 Enjoy the View Print & Postcard
Enjoy the View
It's been a long time since I've felt motivated to delve back into my fantastical, dark, whimsical work of Girls & Beasts. The last few that I did were shortly before the pandemic, and then my motivation for whimsy faded.

A few months ago, however, I took some mushrooms and found myself in an abandoned battlefield (similar to this illustration), staring up at the stars. It was calm. In that moment, I thought to myself, "I came here to enjoy the view. Stop putting your battles at my feet."

Sober, I reflected on this vision. I reflected on the battles I've gone through in someone else's war. I reflected on where I am in my healing process, as I untangle the abuse from my past.

And the field that was once filled with trauma and pain and anger and resentment and betrayal and devastation, is quiet and beautiful things have started to grow in its place. Things with potential. Things that can sustain me in this new world. So I will forage for the things that bring me life and joy, which may not have grown so fiercely if not for the blood in the soil.
Specifics
11x14 inches (Standard Size) on Heavy

 Letter Paper (Matte)
5x7 inches (Standard Size) on Heavy Card Stock (Satin)