D&D Class: Druid Sticker
Open media in modal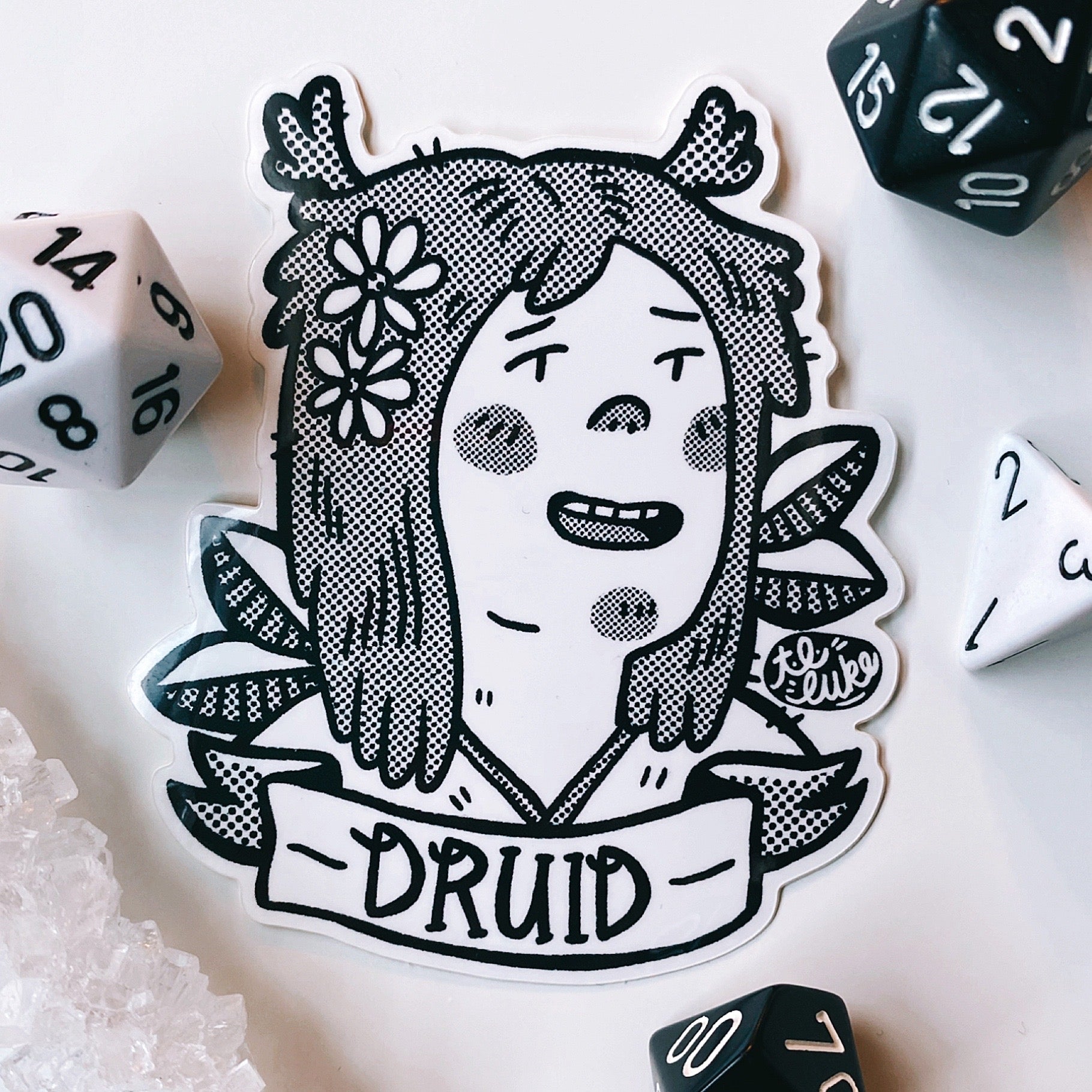 Specifics
2.5 x 3 inches
Weatherproof & Waterproof, g

ood to put on water bottles, cars, and anywhere else you like!

Matte and glossy vinyl! There was a manufacturing error, so now we have both! Please note, all other D&D Class stickers are matte vinyl, which is soft to the touch. The glossy version is the one in the product photo. 
Image ID
Bust of a thicc white femme, medium length gray hair, two white flowers in their hair, small deer antlers coming out the top of her head, two pairs of leaves, one on the left and one on the right of them. There is also a tattoo-style banner at the bottom that says "-DRUID-".