Call Me Sticker
Open media in modal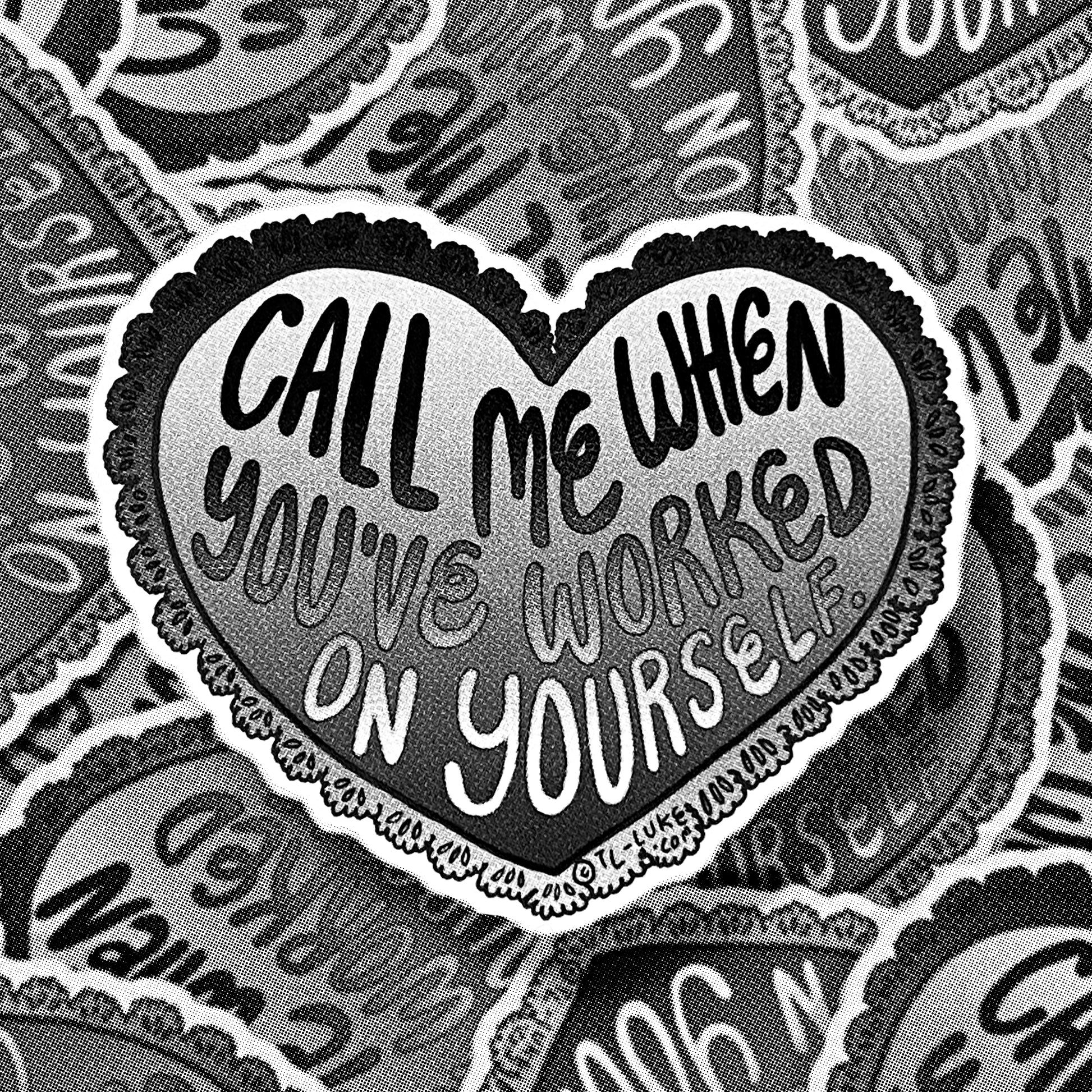 Open media in modal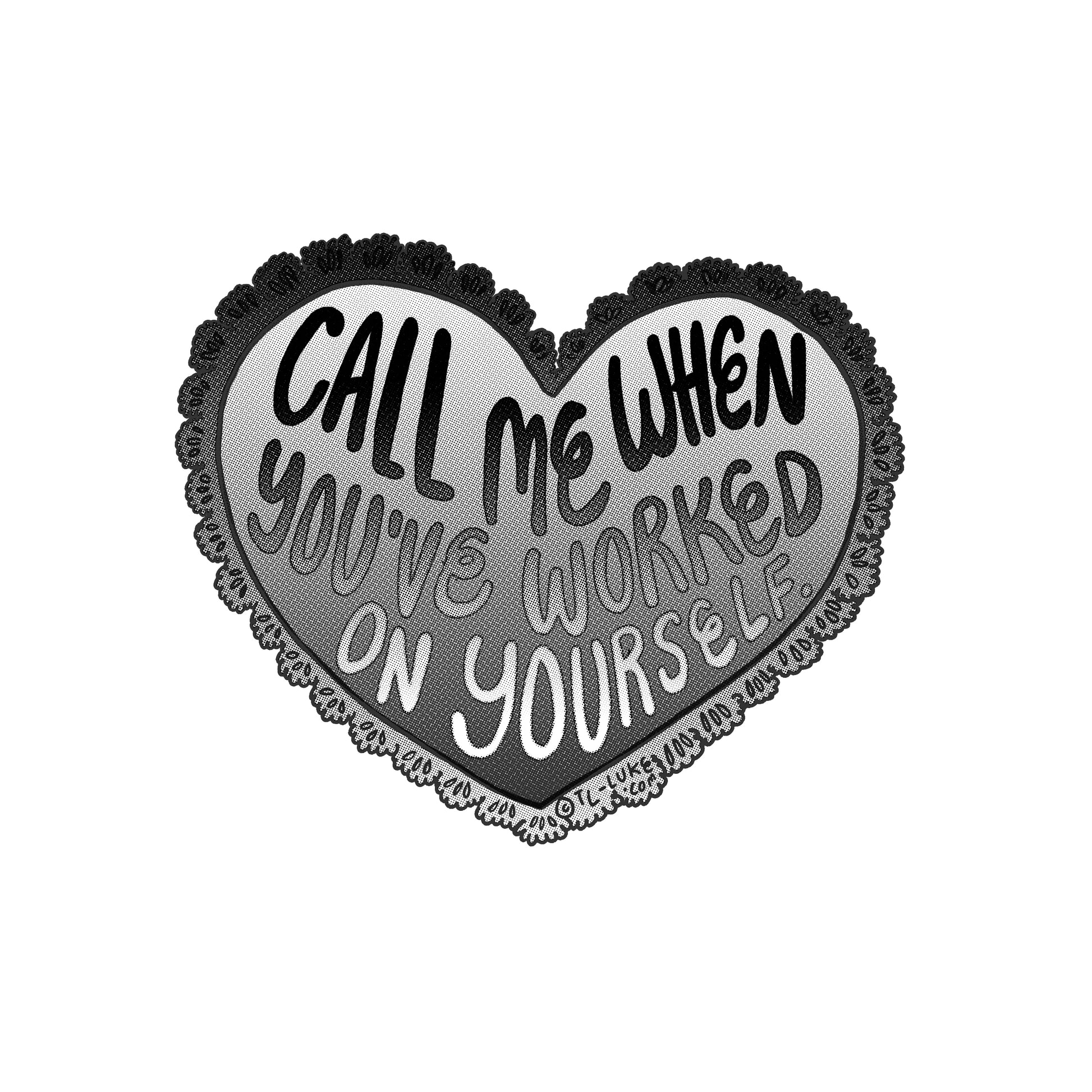 Call me when you've worked on yourself.

Listen, this year can we finally normalize NOT jumping into a relationship where "fixing" is on the to do list, pleeeease! Not just because 1) it's not your job to change people, but also 2) it might be YOU that needs to change too, my dewd!
Perfect sticker to place on all of your possessions so everyone knows your hard stance, send in a card to the human who wants you to be their free therapist, or given to your BFFs so you can start an Emotional Labor-Free Coven!
Specifics
Weatherproof and waterproof! Good to put on water bottles, cars, and anywhere else you like!

Soft, matte texture with easy peel back so you don't damage the edges trying to remove the backing!
3 x 2.6 inches