Gift Card
Open media in modal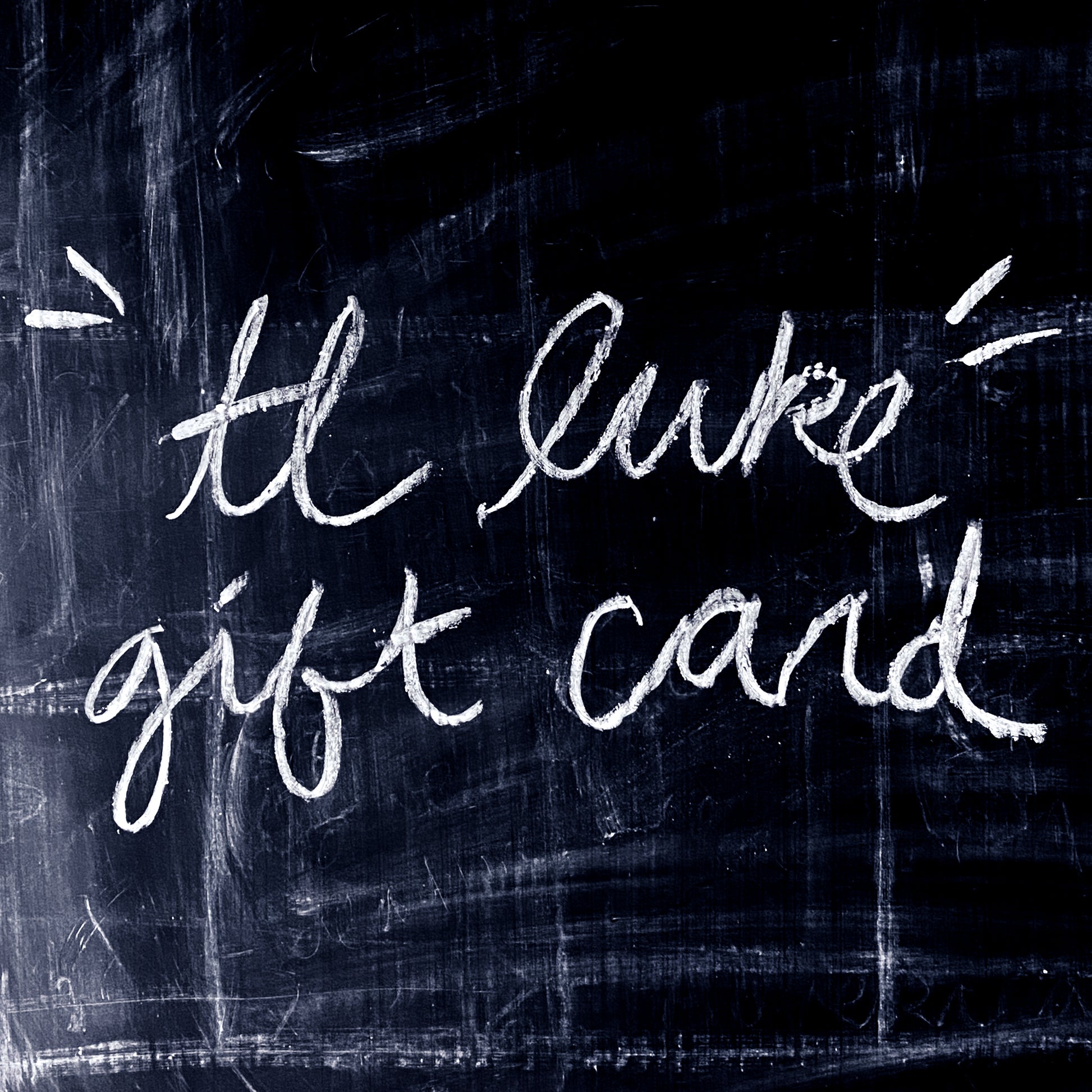 Open media in modal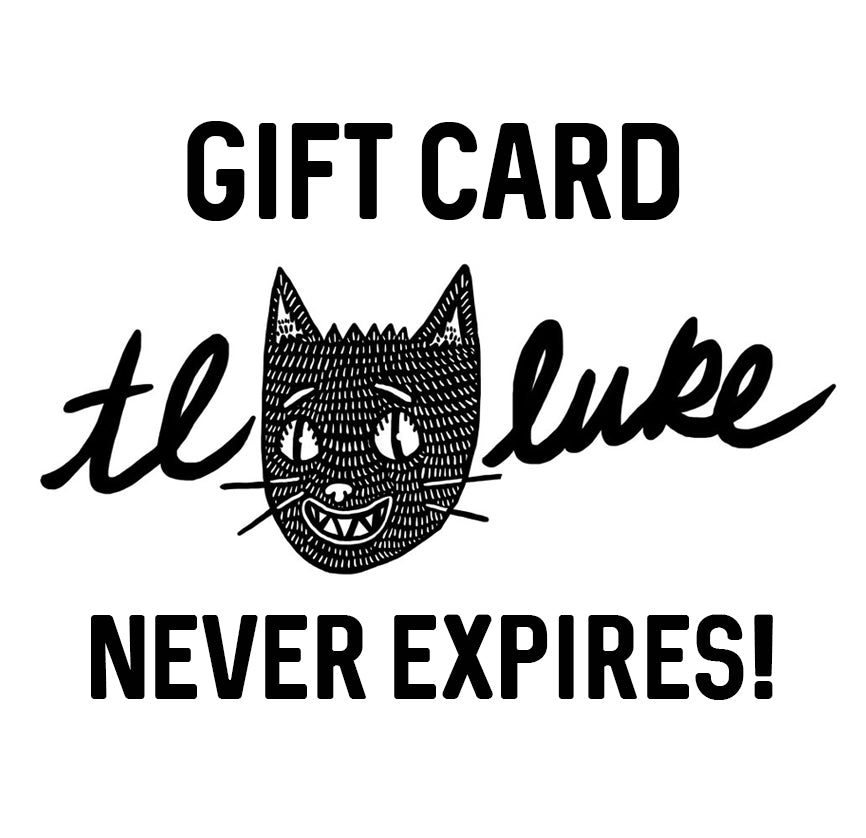 A gift card for you to purchase now that can be redeemed at any time as it does not expire!

If you don't see a print you want now (or you've been collecting and waiting for the next new piece!), this is a great way for you to still support T.L. Luke while you wait for new products to come in! Or maybe you know a friend who would like this art but you're not sure which piece to get them; this gift card will give THEM the choice! Heck yeah, what a rad friend you are!!
Specifics
Purchasing this digital gift card creates a unique code.

The gift card recipient can enter this code at checkout to subtract the gift card value from their order total.

This gift card never expires.